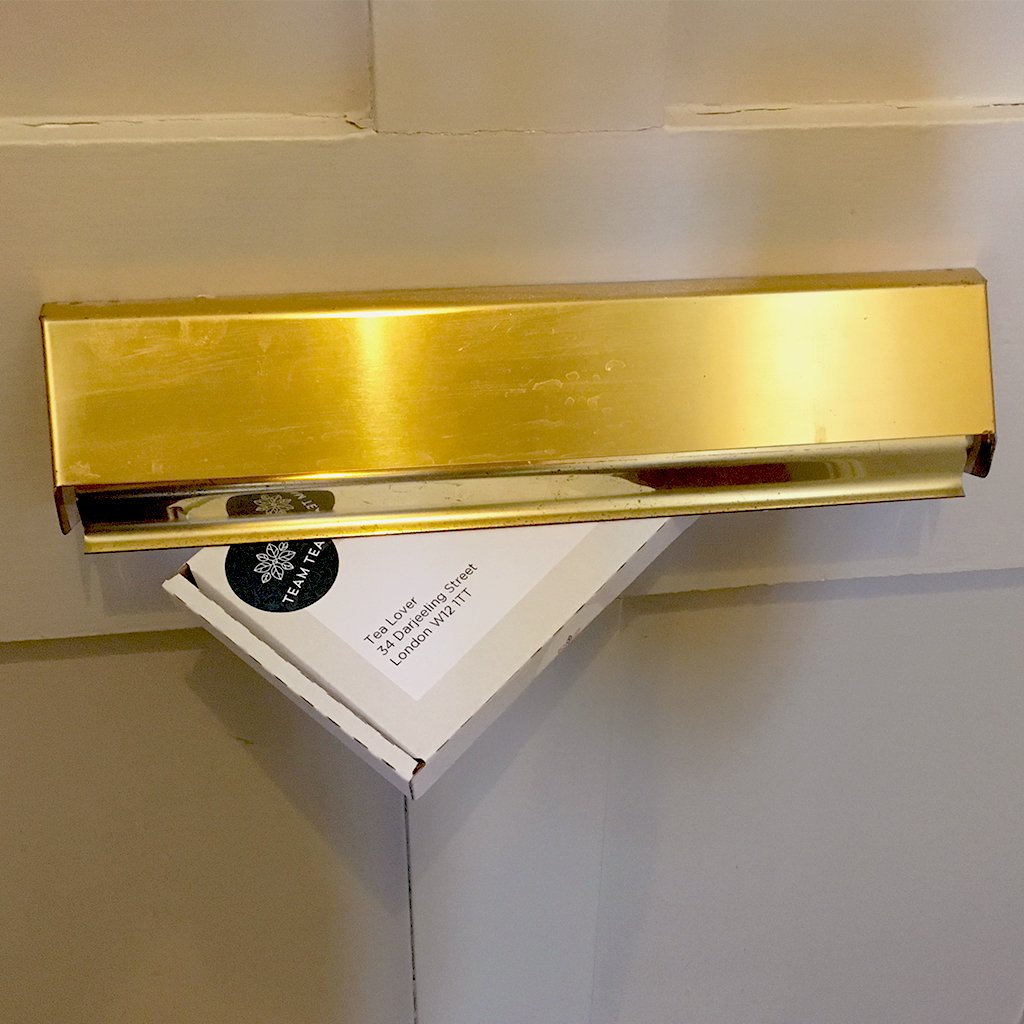 Everybody loves a subscription box – it's like Christmas every month! That's why we created our very own monthly tea subscription. A surprise selection of delicious, ethically sourced teas delivered to your door, once a month – what's not to love?

Heard enough already? Head straight to our tea club to sign up. If not, we outline what it's like to be a member of our monthly tea club, and what to expect each month below. 
What are the benefits?
The biggest one for us is simple: discovering something new! It's very easy to stick to what you know, staying in your comfort zone and habits are difficult things to break. But, you never know, your new favourite brew may be out there waiting to be discovered – and what better way than with a tea subscription box?

Aside from that, here's some other great reasons to join our monthly tea club:
You're unsure what you like

– it's hard to know whether you'll like something until you try it. You'll get to try 3 teas every single month.

Trying teas you haven't heard

– to add to the last point, as well as not knowing what you like, there's a whole world of unusual names when it comes to tea. The names can even be quite intimidating! Sure, everyone knows what English breakfast is, but what about a Genmaicha Popcorn, or a Peregrine Mountain 1st Flush?! You'll get to jump straight past the names and brew a good old cuppa to find out what it's all about. We explain what each tea is, as well as tasting notes, within each and every subscription box.

Learn about the varied world of tea

– there are six main types of tea, but what are they? You'll get to find out by having a variety sent to you each month! We'd also recommend checking out our

complete guide to types of tea

to get started on this.

It makes a great gift

– the perfect choice for a friend or family member who loves tea, but you're not sure exactly what type. You can even write your own message, so it's ideal for socially-distanced gift giving! If you'd rather give them the first month in person, we can send that one to you instead. We find that our

3-month subscription

and

6-month subscription

boxes are really popular for gifting – they don't auto-renew, so it's a one-off payment. Plus, it gives your loved one a little gift every month for however long you choose!
What should I expect?
Joining our tea club means you'll be sent 3 different teas each month – roughly 20 cups of tea per month. We send out our slide tins, which give you just the right amount of tea for you to get a feel for it, without it being a "big commitment". You won't end up wasting lots of tea if you're not a big fan of our monthly picks!
It's seasonal
We tailor the teas in our monthly subscription box to the seasons. We know that you'll probably enjoy different teas at different times of year.

You may get lighter, more refreshing options and teas suitable for cold brewing in the summer (hello, iced tea!). Whereas in winter, we may send you a richer, more comforting tea to get cosy with.
Become a tea connoisseur
We'll help you to become a tea expert, because we don't just send you the tea, we send you the story.

If nothing else, the brewing notes that accompany our monthly tea boxes will help you to get the perfect brew. For those that are interested, we also send a bit about the history of the area/estate that it was grown and made in. We also include what we think makes that particular tea unique and special.

By giving you a variety of teas to try each month, we hope to help you build a picture of what you like – and why you like it – so you can be more confident buying tea in the future.

Plus, all of this is put together by Team Tea's Founder, who is a qualified tea sommelier, so this additional information isn't just guess work – it's the real deal!
Unsure about loose leaf tea?
Sure, tea bags are easy, but we promise once you've made a few cups or pots using loose leaf tea, you'll probably find that it doesn't seem like any hassle at all!

From achieving a better taste, to reducing its environmental impact, or even achieving a more personalised cup of tea – loose leaf has it all. All you'll need is a basic tea strainer, or if you'd prefer, we can send you tea filters with your subscription box.

If you want to find out even more about tea, go check out our ultimate guide to loose leaf tea. And don't forget, you can email us any queries you might have by emailing: hello@teamtea.co.uk before signing up to the subscription.

We think once you've given it a go, you won't look back!
FAQs
How many cups of tea will I get?

Each of our slide tins contain roughly 6-7 cups of tea, with many of them being able to go through multiple infusions. So, that's usually at least 20 cups of tea per month.

How much does it cost?

UK subscriptions are £10 per month and you can add tea filters for an extra £1. You can also set up a 3-month or 6-month subscription for £30 or £57, respectively. Prices for Europe and the rest of the world increase due to shipping.

What are tea filters?

Tea filters are just like tea bags, only you'll need to put the loose tea into them before brewing.

Are you just going to send me teas you can't sell?

Definitely not! We see our tea club as a way to showcase just how great our teas are, so you can expect top quality loose leaf tea. This includes our best-sellers and award winning teas. Just check out the reviews from our Tea Club members!

Can I add preferences?

Not yet, but when you sign up you can add a note on the order page. For example, if you know you just don't like Earl Greys, stick it in the notes and if we were due to include one that month, we'll switch it out for you.

When does it arrive?

We ship each tea subscription box on the 1st of the month, so you should expect yours to arrive a couple of days after that for the UK. Overseas shipping will take a bit longer. If you sign up to the tea club after the 1st, but before the 15th, we'll send you that month's box the very next day.

Will it fit through my letterbox?

Yes. We make sure our tea subscription boxes fit through letterboxes so you don't have to wait in for it to arrive!

Do I need any special equipment?

Just something to brew the leaves in. That can be a

simple tea strainer basket

, a pot with a strainer, or you can even opt for us to send you tea filters. Our tea filters are bags that you can fill yourself and only add an extra £1 to the subscription cost.

Can I cancel my monthly tea subscription at any time?

Yes. There's no contract so you can cancel at any time.

Join our Tea Club and start exploring the delicious, comforting and varied world of tea now!